The 3 Best Things to Do with Your Website
Do you feel that all the hard work that you have put on your website failed to bring any  true results? When you think of creating a website, what comes to mind first? I would say a majority of us would first think about extensively exposing our website, followed by a way to protect it. These are definitely the two crucial areas that determine the way a website functions and obtains traffic.
1. Optimize Your Site and Content:
It is to be noted that tuning up your site to appear search engine friendly is one of the prime necessities, and should be done from the beginning in order to derive good results in the long run. Optimizing the website and putting up new and fresh content with proper tags and keywords in place is sure to bring in a good result for your website. Make sure that the content touches upon the most interesting topics related to the service or product in question. Understand the thinking pattern of people and come up with great ideas for content. If you do not update your site it is sure to remain at the back of the search engine and soon will disappear altogether.
2. Promote Your Website:
When running your at home internet business, you also need to get proactive about promoting your site the properly, so that good results can be derived out of it. There are many ways you can bring in great deal of exposure,  including that of link building, affiliate marketing, and also putting out special offers and discounts on your services. I used to post the back links to other sites and generate indirect traffic from it. Make sure that you involve in adequate online as well as offline marketing for your site, services and products. Creating click ads is yet another way to encourage people to take the route to your website.
3. Protect with an Impeccable Security System: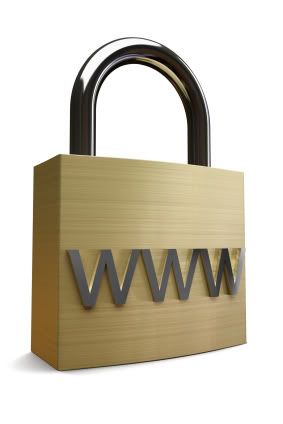 This is one of the most important steps, and if people lack care on this front then it leads to severe problems. It is to be noted that there are hackers who can get into the site and take away some of the valuable and protected information in a fraction of the second. This will hold badly not only for you but also for your clients and customers. There is a great urge to introduce some of the comprehensive protection system and there are few plugins that provide an ultimate protective facility to the WordPress site.
On proper utilization of these tools, it is possible to do business safely and securely on a long term basis. Some of the most common plugins used for security purposes, are that of Bulletproof Security, Antivirus and also AskApache Password Protect.
Still, there are many other plugins that contribute greatly to a security factor and are set to take full form in the year 2012.
These are the three basic steps crucial in the creation of a website, to derive results out on a long term basis. You must to receive regular traffic and remain protected as well. Apart from this issue, you only need to concentrate as to how to install a WordPress theme in the best way possible.
About the Author:
James Martell is an Internet pioneer who discovered the lucrative world of affiliate marketing in 1999 and he created 1st Ever and Longest Running Podcast in the affiliate marketing industry, the "Affiliate Buzz" in the Spring of 2003. He is an experienced tech writer and entrepreneur. James has many online tools he can recommend as well as reliable affordable web hosting for those just getting started.