Avoiding Common Blogging Headaches – What to Know About Product Endorsements
After reading an ad on Craigslist regarding a litter of kittens that were so cute I would love them immediately, I found myself adopting a truly adorable kitten. I would like to say she's the most adorable kitten in the world, but other cat owners would likely take offense. Instead, I'll simply say that of all the adorable cats in the world, my kitten is included amongst them. After all, don't we all love truth in advertising?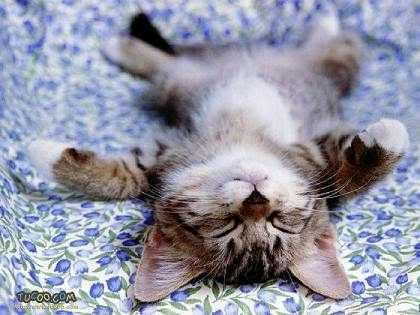 This guy was telling the truth, not only did I fall in love with this kitten immediately, so has everyone else that's seen her since then.
What I liked about the single-sentence ad was its elegant simplicity.  No photos included to sway my opinion about the cuteness ratio of these critters, no wordy pitch about how their mother abandoned them at a young age, cleverly designed  to tug at my heartstrings. None of that, only the promise of loveable cuteness and seeing is believing.
Sight unseen I asked that a female kitten be delivered to my home, seeing really is believing. All the visitors that have stopped by my little coffee shack here in Hawai'i have been passing through to dote on Peaberry, the fuzzy little purr-box.
Please Try My Product
I'm not telling you all of this to convince you to go out to rescue a kitten, although that would be very kind-hearted of you. The point I'd like to make is that honest, straight-forward endorsements work far better than some long-winded pitch followed by a call to action. Folks tend to trust honest reviews and recommendations from friends, neighbors, and strangers off the street, compared to the number of people that trust a paid advertisement. Writing a good review is a lot easier if you follow a template.
Endorsements Made Easy
Affiliation with the Product – Did you buy the item, or was it sent to you by the company to review? Will you receive some sort of commission if a visitor purchases the product at your recommendation? Whether you're a simple consumer, or a paid affiliate, say so.
Reason for Purchase – Were you on the hunt for this particular item, or did it fall in your lap? Was the bargain too good to pass up or were you acting frivolously? The audience needs to know the why of your purchase. For you affiliates out there, this is the place where you might want to explain what about this product is so moving that you felt compelled to become a spokesperson.
Purpose of the Product – Did you buy a new face wash because it promised fewer blackheads in 24 hours? Have you purchased a crate of fuzzy mice because it guaranteed a lifetime of activity for your favorite cat? Did it work as suggested? Give a description of the intended use of the product, even if it seems obvious, for the folks at home who are unfamiliar.
Your Experience – Did it work as promised? Were there any surprise results you hadn't expected? How often did you use the product, and why did you stop using it? In short, detail your experience with the product, pros and cons.  This is another place where affiliates can sing praises, if they haven't done so already. The hope being that the product itself is what you love, rather than the juicy benefits of selling the item to others.
Likelihood of Repurchase – What are the chances you would buy this item again. Or, in the case of this being a repurchase, why did you buy this item again? The same goes for the other side of the coin, if you will probably never buy it again, explain why.
Would You Recommend it to Others – If your friend was looking for a similar product, would you recommend this to her? What about the product leaves you feeling confident enough to suggest others try it as well?
Avoid a Steep Fine – Follow an Outline
Following a format like the one above will not only remove the headache from creating quality content, it also means you won't be looking for a criminal defense lawyer anytime soon because you're in compliance with the FTC. Feel free to embellish on this outline to make your reviews reflect your own personal style. As your archive of product reviews grows, so too will your repeat visitors who come to trust your opinion.
About the Author:
Freelance writer Rachel Cook is an online entrepreneur and is always concerned for the well-being of her business, and that's why she is never too busy to research the latest FTC guidelines and other laws applicable to online business. Though it should be common sense to follow the guidelines, sites like www.bgs.com are out there for those who find themselves in trouble and are in need of a good lawyer.